Maurie's post got me thinking........I found an aerial view of the park on
http://maps.live.com/
, zoomed in to the high-res setting and screen-dumped the whole route, piecing it back together in PaintShop Pro.
I imported this into my CAD package and traced the railroad route.
Using the scale on the original aerial view, I re-scaled the CAD drawing to 1mm/ft as you see below and made it presentable.
The CAD package allows me to measure each element - length, radius etc, so I made the 'Track Stats' document in Excel. (again below).
The basic stats from my plan are......
Track length: 6268ft / 1.19 miles
Number of Curves: 10
Sharpest Curve: 278ft (at the entrance to Primeval World)
This isn't the sharpest by far - there seem to be 5 curves at approx 300ft radius.
The sharpest curve of all is the yard spur.
Obviously, this isn't that precise, due to the questionable scale of the original aerial photo but the scale is relative.....and it was fun........!!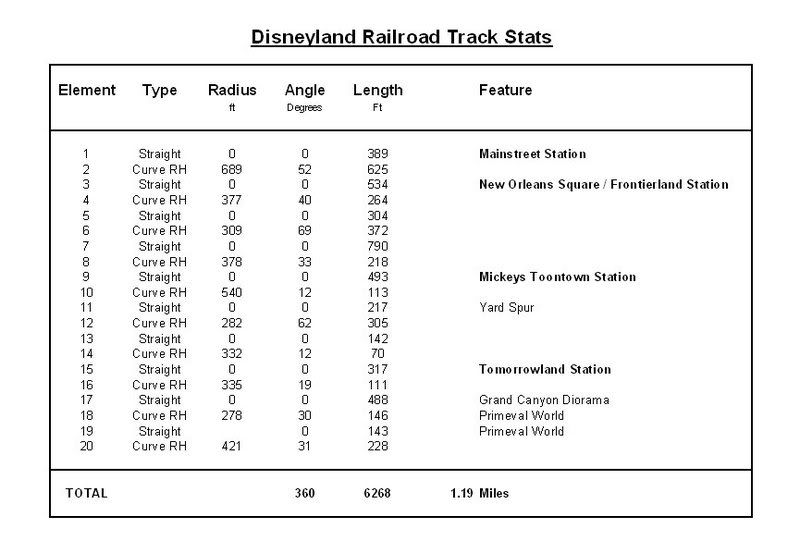 Please let me know of any errors and I will update the plan.