OK, here's some more reporting on the recent CPHS Unmeeting at Walt Disney World:
I didn't make it to the Thursday night dinner, or the Friday morning train tour, but it sounds like turnout was good.
Turnout was also very good at Michael Broggie's presentation Friday afternoon about Walt and his railroad history. This year, instead of being at the Disney University building, it was held at the cast member facility just outside the guard shack at the All Star Resort. I don't know how many were there, but the good-sized room was full of attentive CPHS members, most of whom had been on the earlier train tour. Cast members from the train tour were also in attendance, as well as Jimmy Graves, who was to speak later. Michael began with a few trivia questions, giving train event hats to those who answered correctly. (Unfortunately, no one could name all of the engines that run at Disneyland.)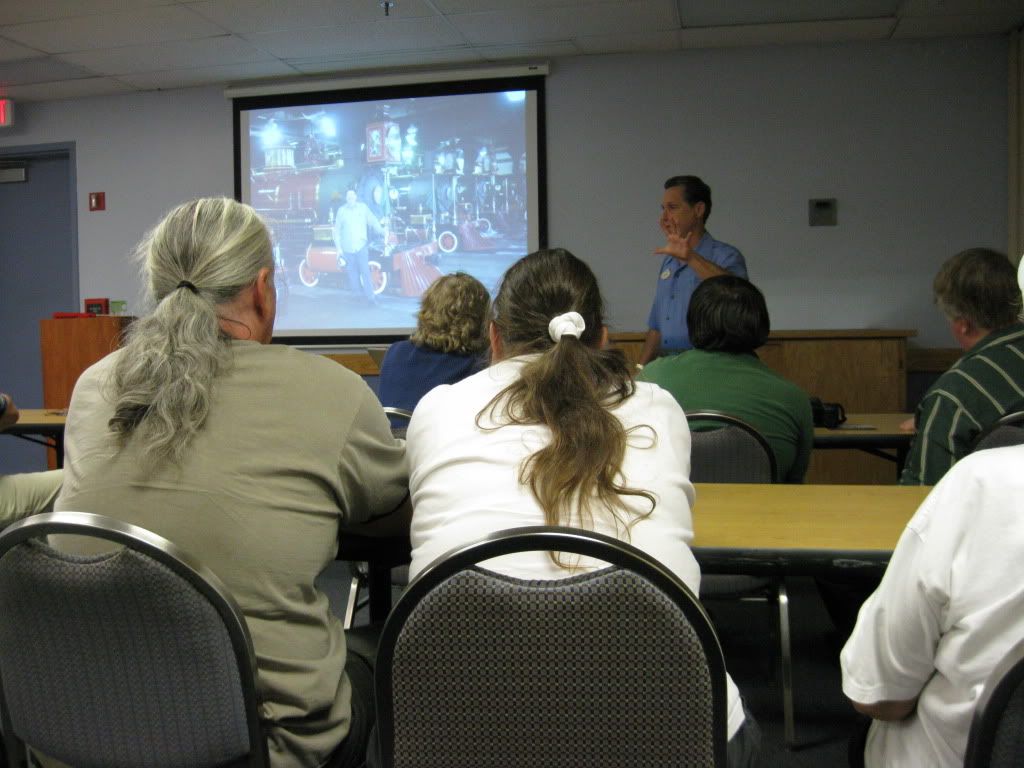 Michael's detailed talk ran for over two hours, which might be a record. But a good number of the audience said that they had not seen it before, and everyone enjoyed the information and great historical pictures. Michael then invited Jimmy Graves to the front, and asked him questions about his past cast member position as roundhouse foreman at the Fort Wilderness Railroad. We learned that Jimmy was on the five-member team at the Tampa shipyard that restored the engines for Walt Disney World, working for George Britton. He then came with George to work at WDW, and later was assigned to the roundhouse at the FWRR. Jimmy seemed a little shy in front of the group, but had some interesting stories to tell. David Leaphart also helped in the discussion by asking Jimmy some questions.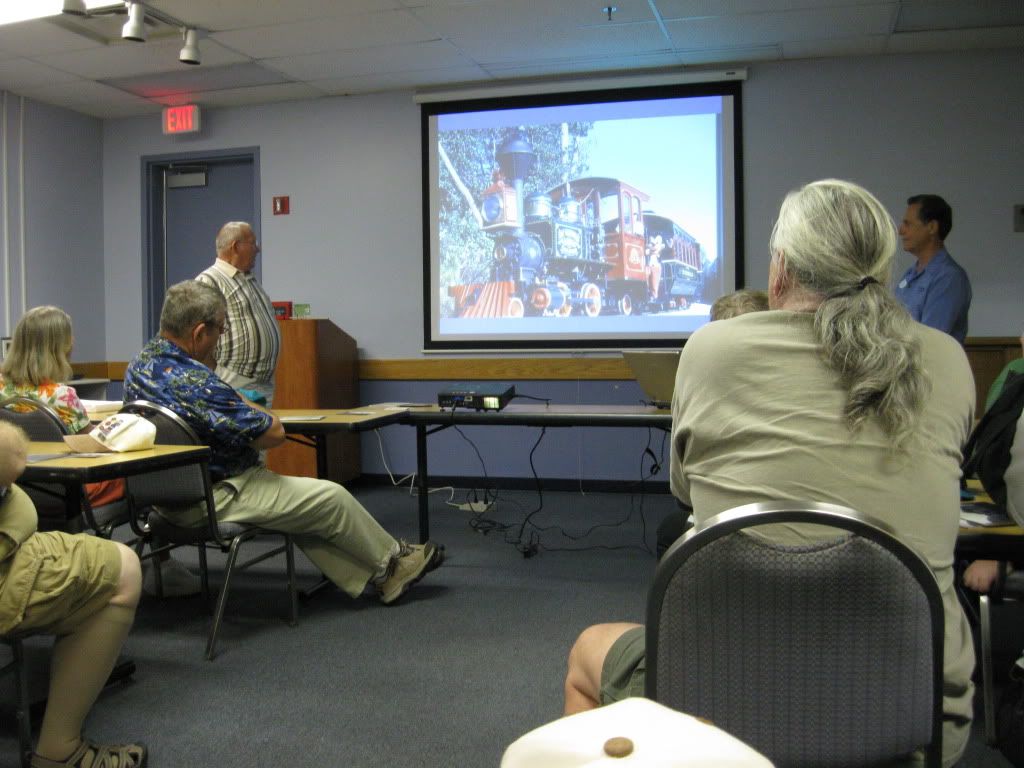 Saturday morning, some members had breakfast at the Wilderness Lodge, and then proceeded to the Carolwood Pacific Room in the DVC building. This building is quite beautiful, with great architectural detail.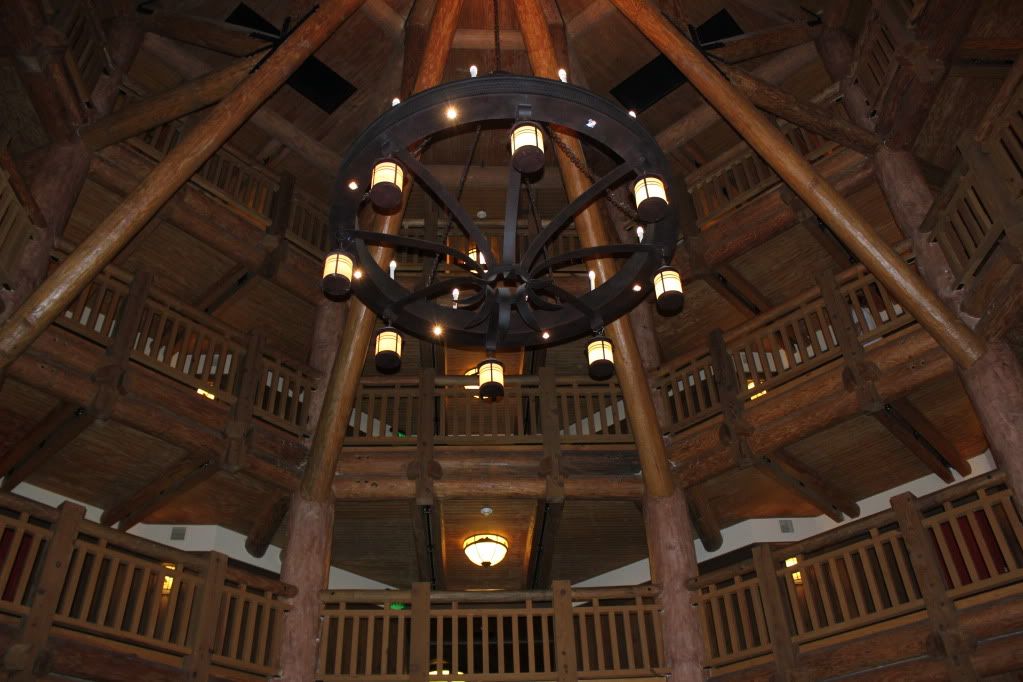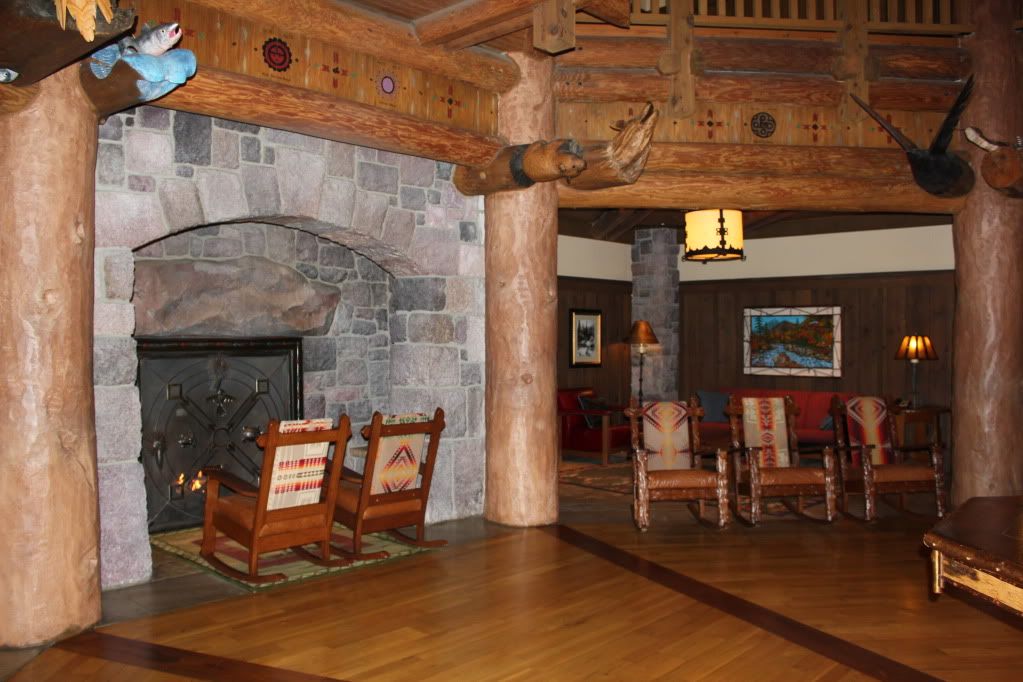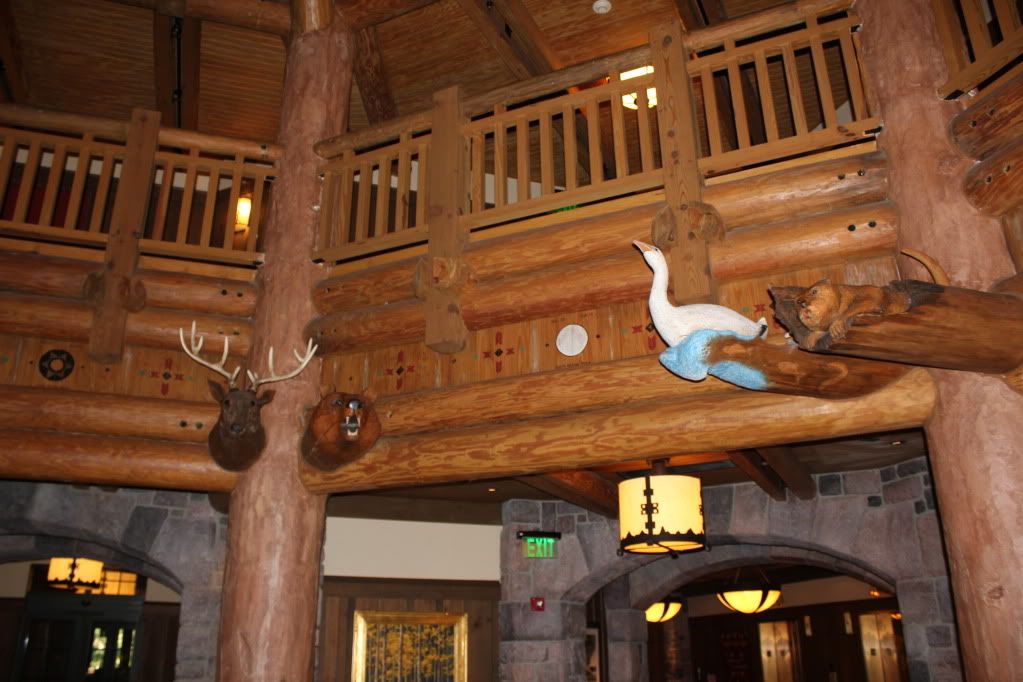 My other Unmeeting post tells of Michael showing the new available electric FWRR engine, and about past cast members being very popular at this meeting, signing copies of David's FWRR books. Here is David Leaphart with his fitting outfit.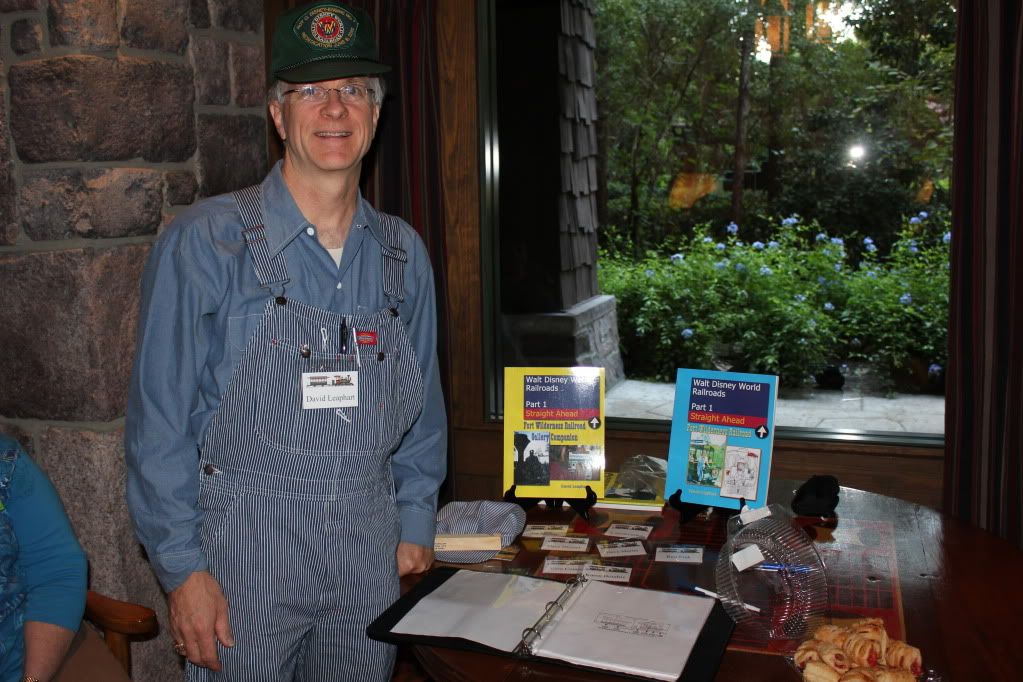 David set up a book display and gave out free souvenirs from the old railroad, and I was happy to acquire a rusty spike and a slice of the old rail.
Unmeeting coordinator John Bailey had his train pin vest on display. He said that it was too heavy to wear.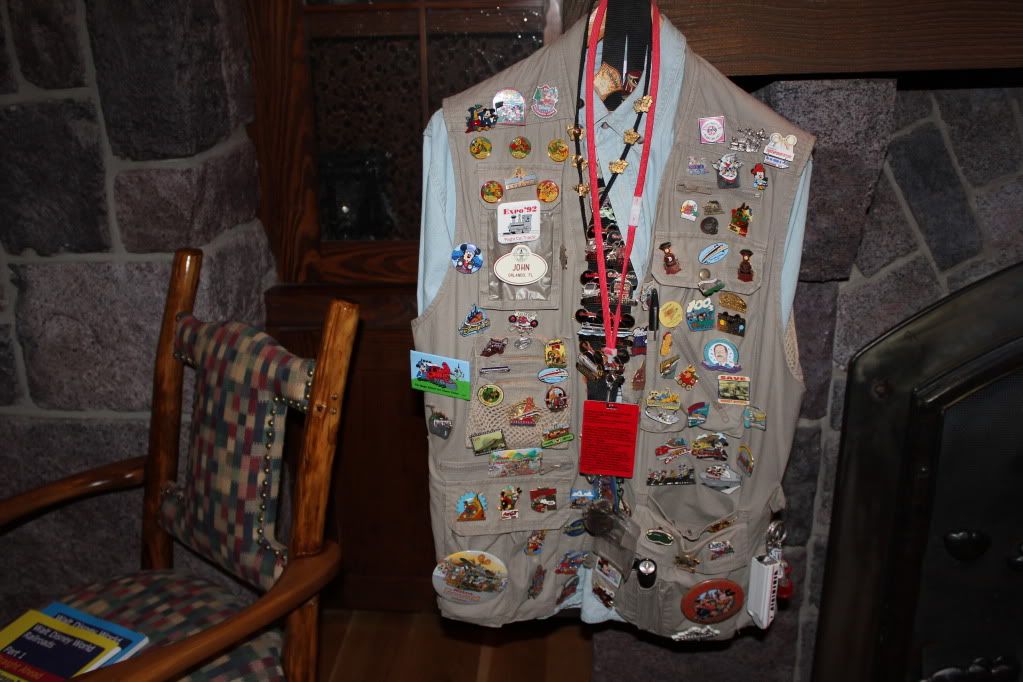 David Leaphart got the past FWRR cast members together for a group photo.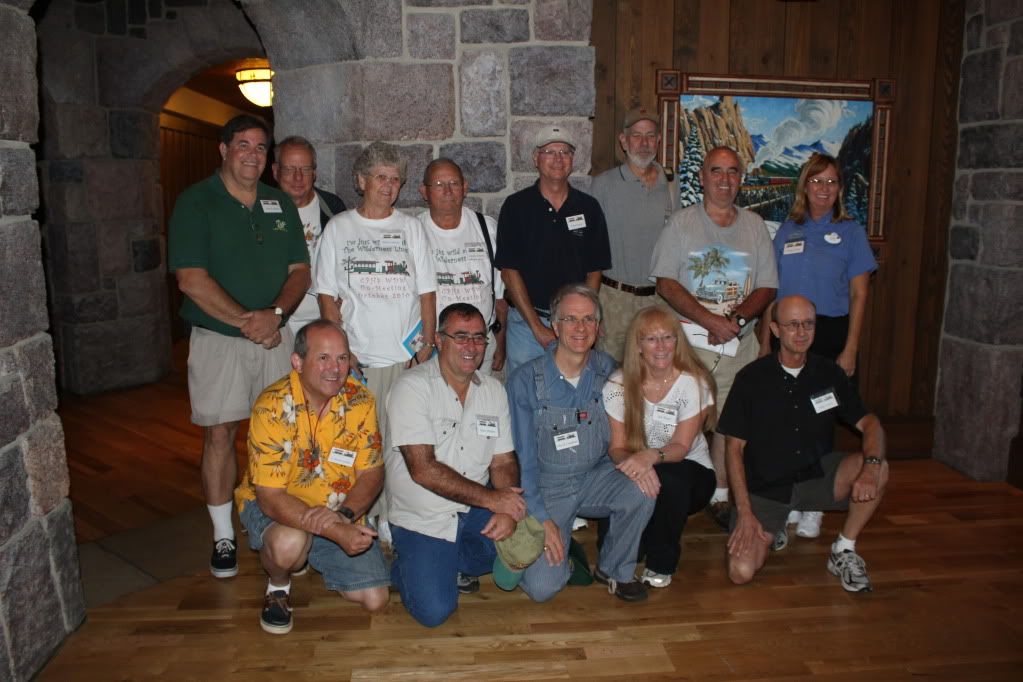 Here is Michael talking with Ranger Joe, who made an appearance.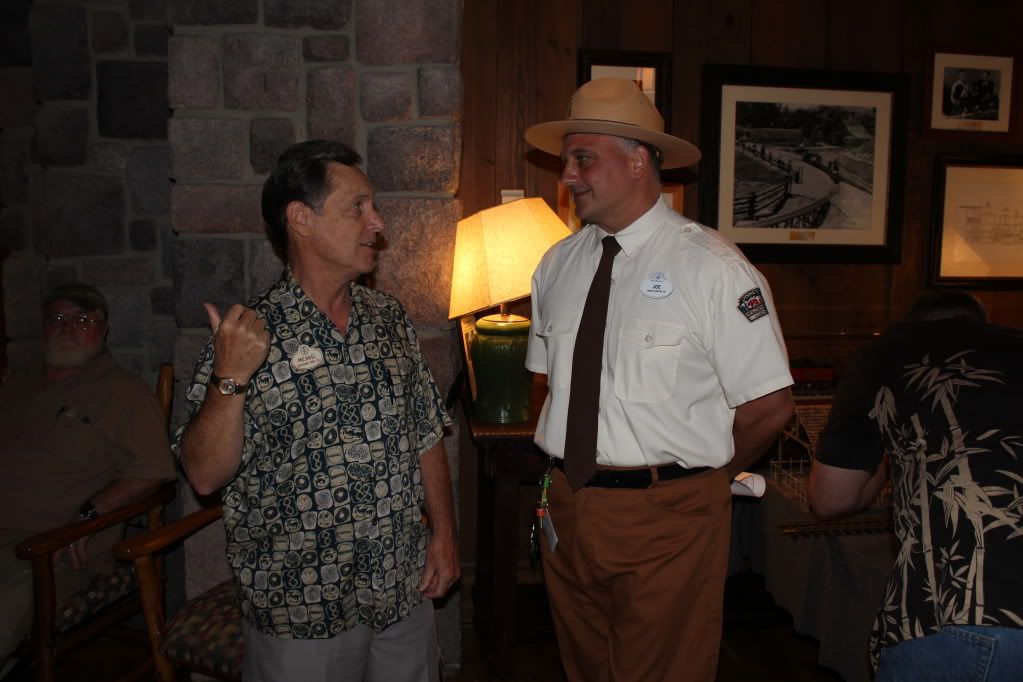 Many photos were taken of the new engine display.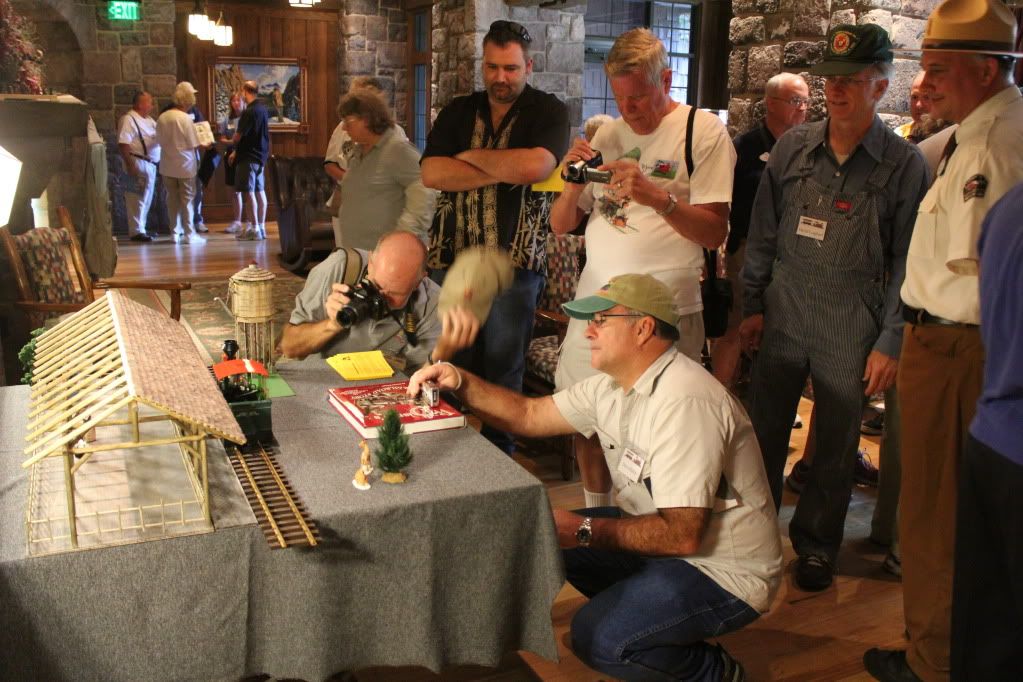 The Carolwood Pacific Room was full of fun activity for several hours.
On Sunday, much of the group met at Trails End in Fort Wilderness for Breakfast. They then proceeded by bus to one of the campsites, where Bob Kelso had his restored FWRR coach on display.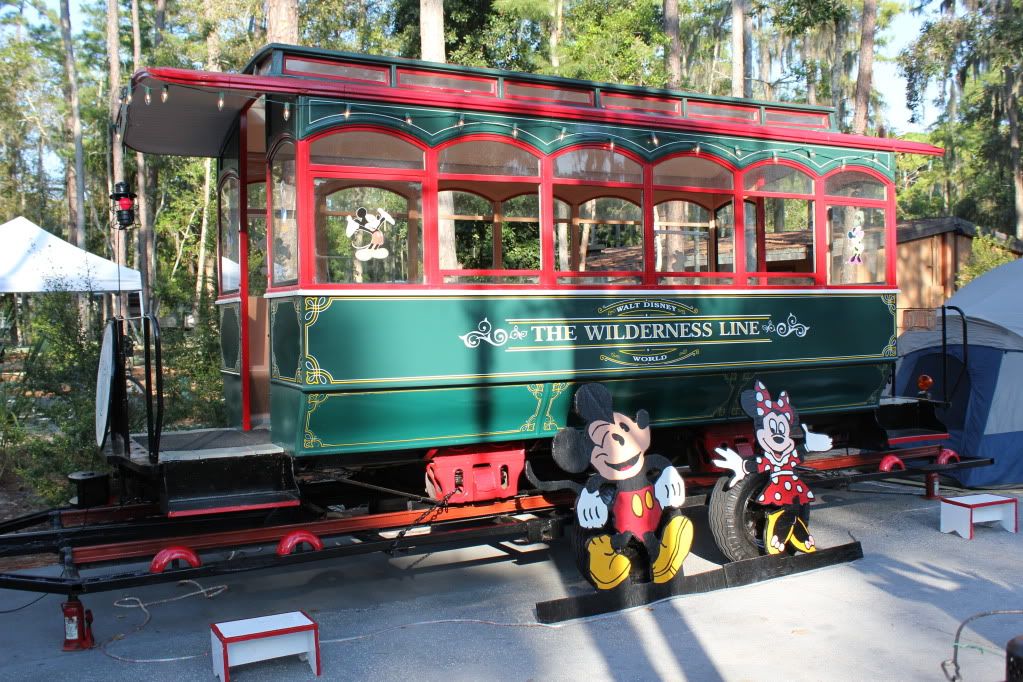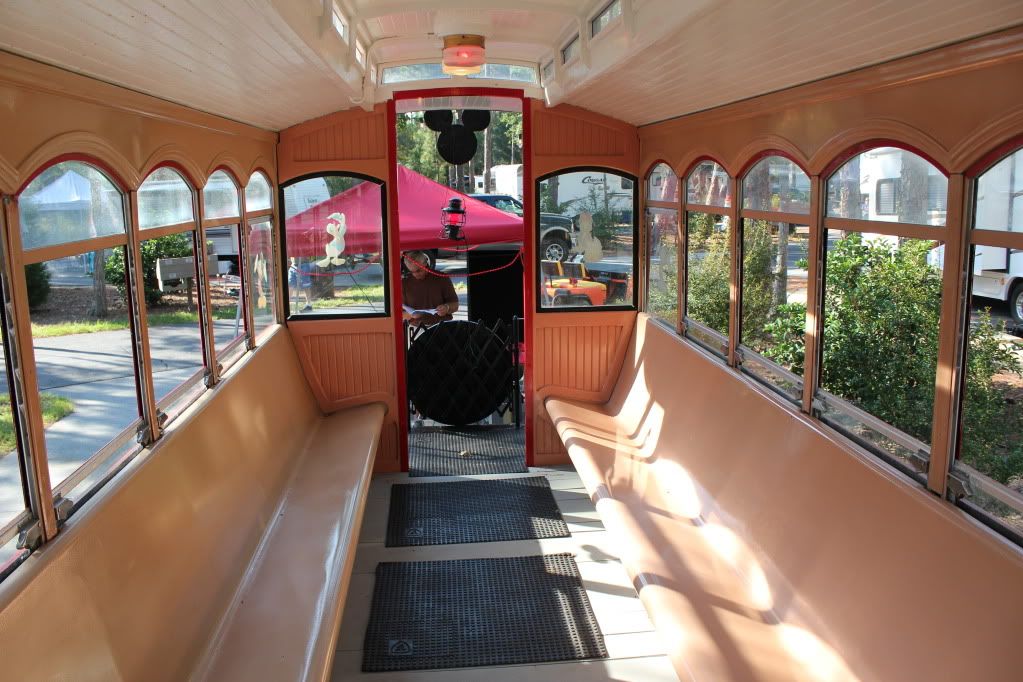 The group studied and photographed Bob's coach and other historical items that he had on display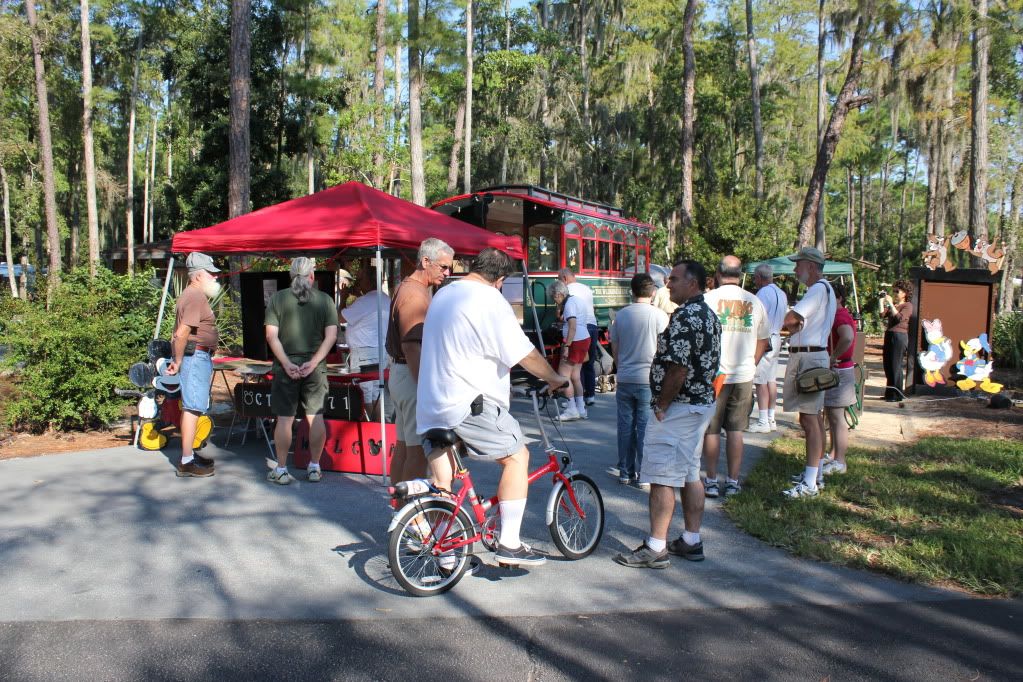 Many CPHS members posed in front of the FWRR coach for a group photo. Bob Kelso, who restored the coach, is on the left. He said he is also a working Santa at Christmas time.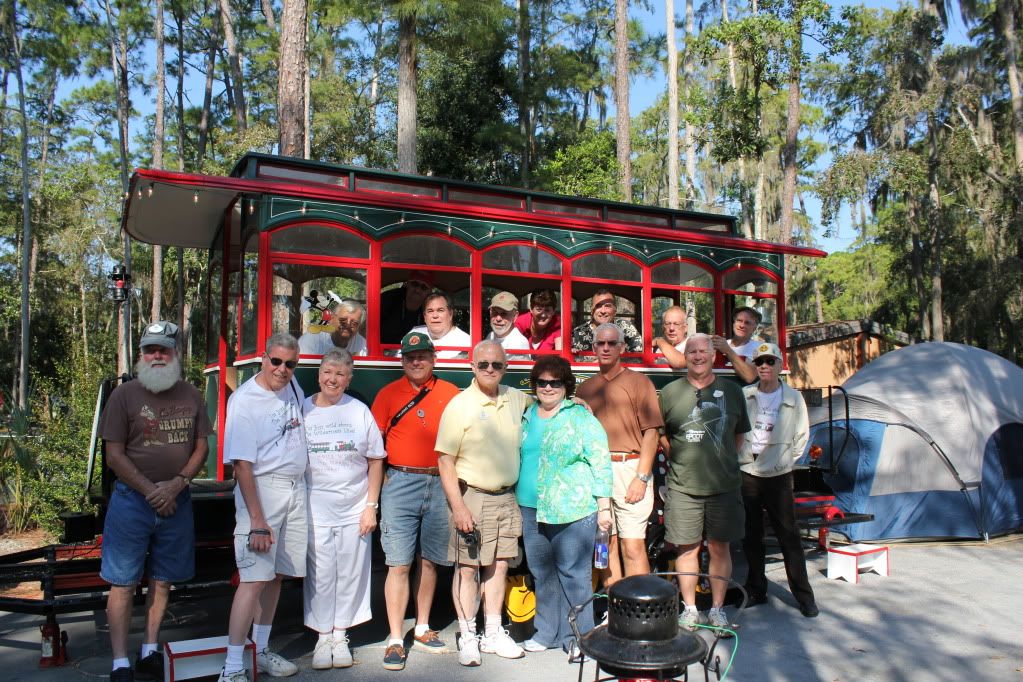 Then the group split into two groups to go walk the old FWRR right-of-way.
It turned out to be a very interesting and successful Unmeeting, and much credit should go to John Bailey and David Leaphart, as well as to Michael Broggie of course. And thanks to Michael Campbell for sending the FWRR engine prototype.