(I'm not going to give a full 2010 Unmeeting report, but just a look at the new FWRR engine and display.)
Today Michael Broggie introduced the new FWRR electric engine model at the CPHS 2010 Unmeeting at WDW. I showed up early with my almost finished Gateway Depot and FWRR water tank models. David Leaphart helped me set them up on a card table in the Carolwood Pacific Room.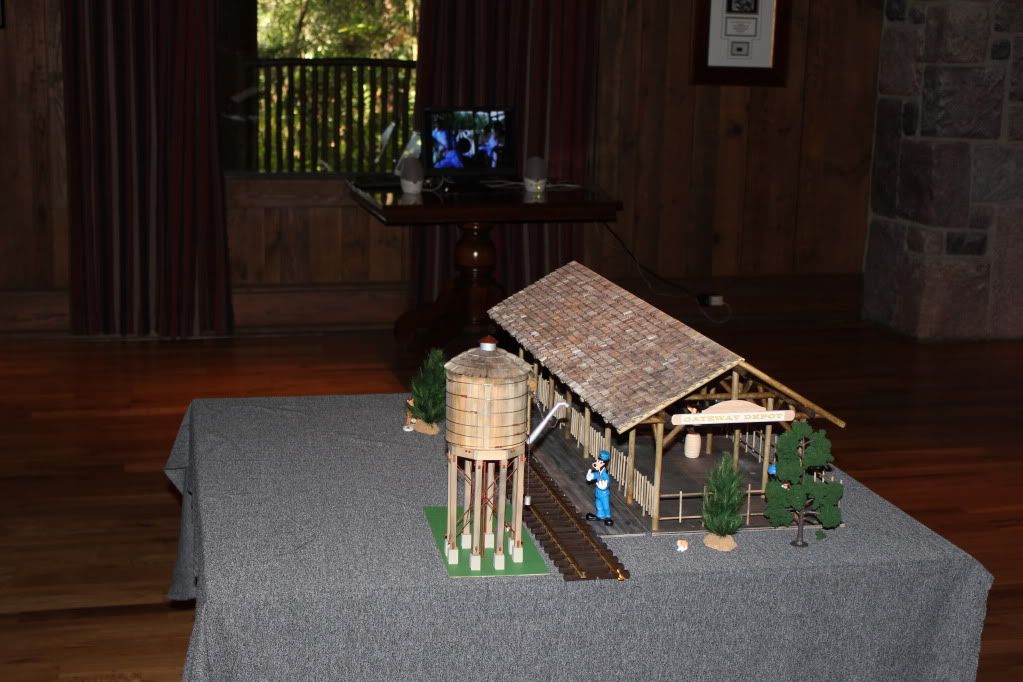 Once the "meeting" got going, the table served as a centerpiece, with many previous FWRR cast members signing copies of David's books for CPHS members.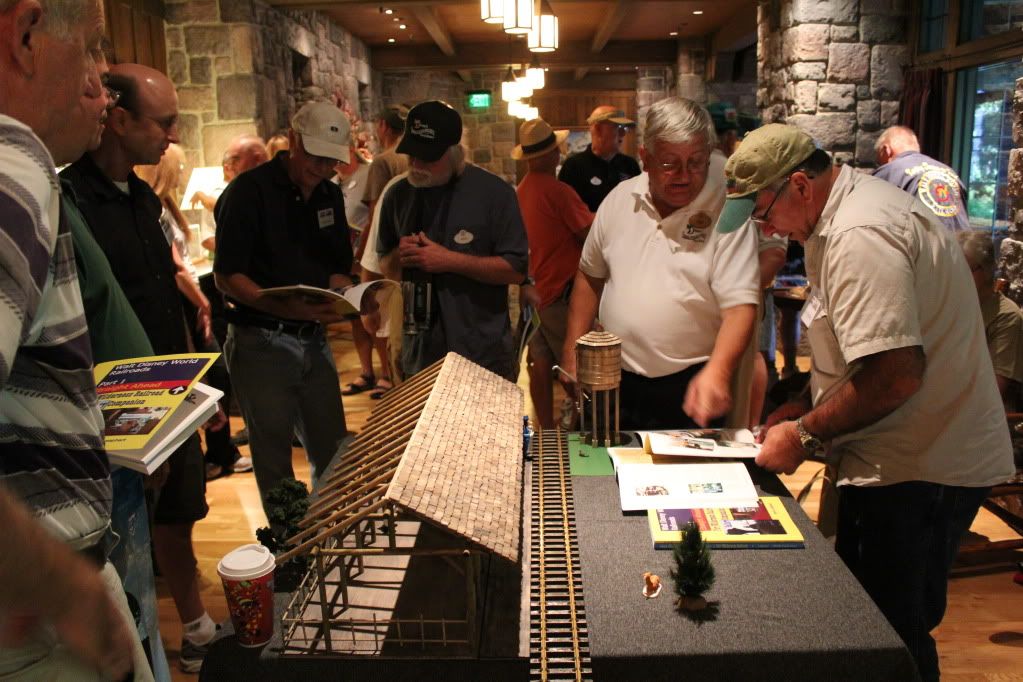 Michael arrived with the engine and set it up in the display.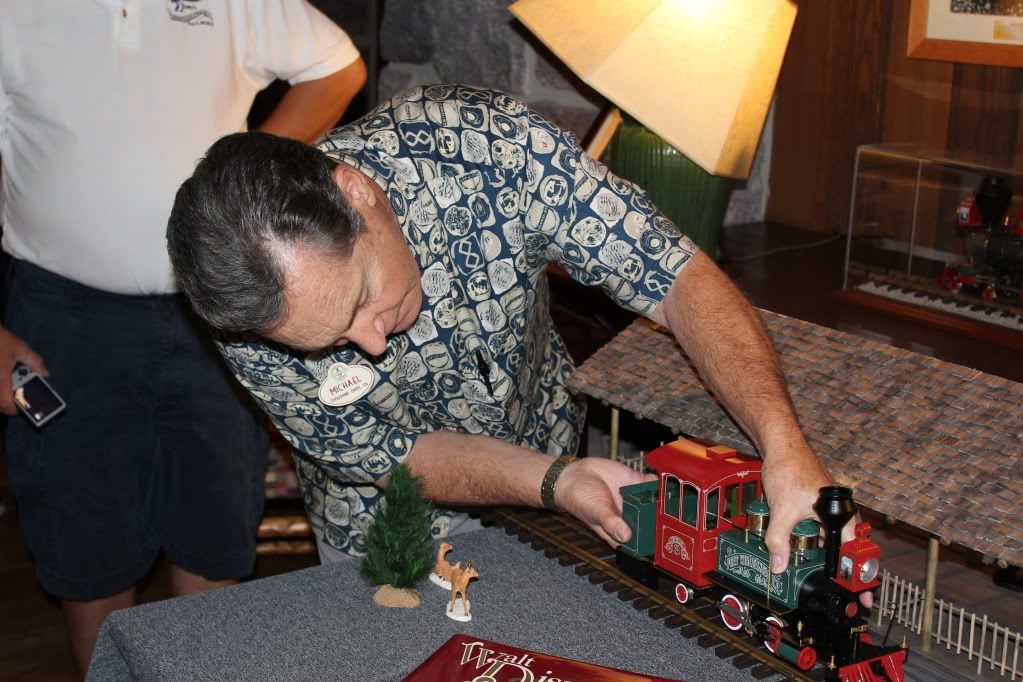 Great care was taken to get it just right!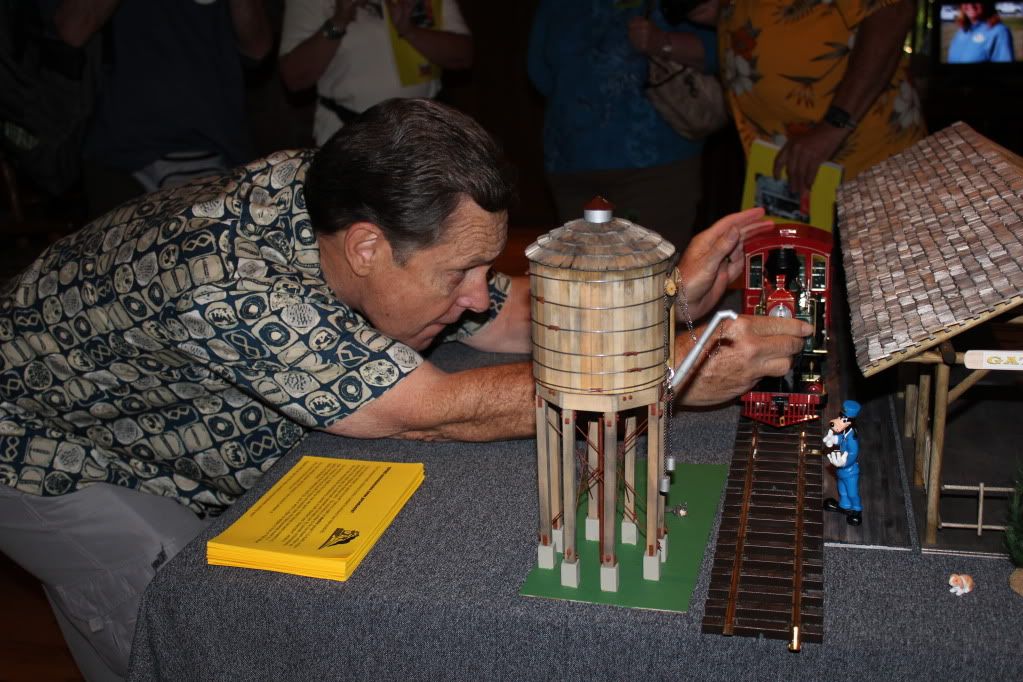 Michael then spoke about the new engine and available coach models. This photo shows a little water tank detail.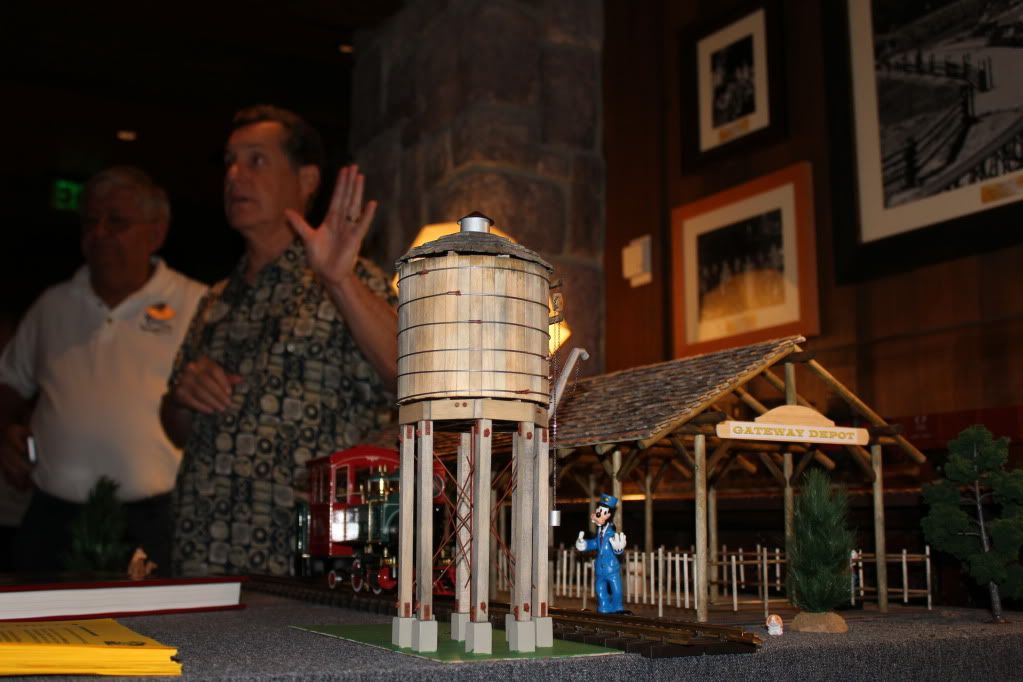 Here's a nice backdrop for Michael's Disney railroads book.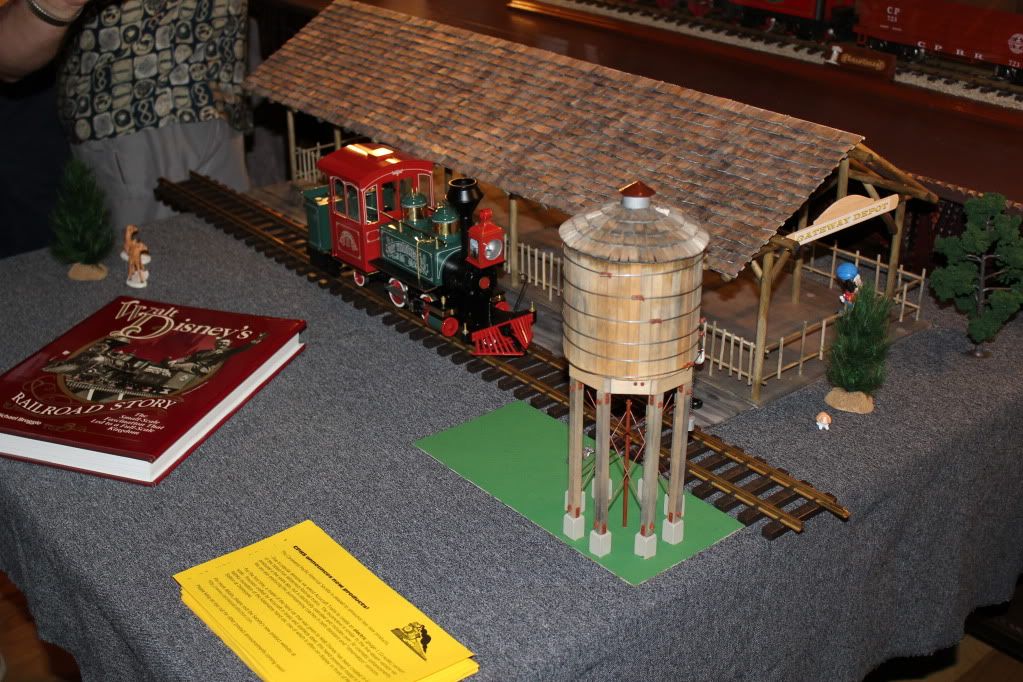 Michael explained the details of the beautiful engine.
Here are a few more shots of the engine, depot and water tank together.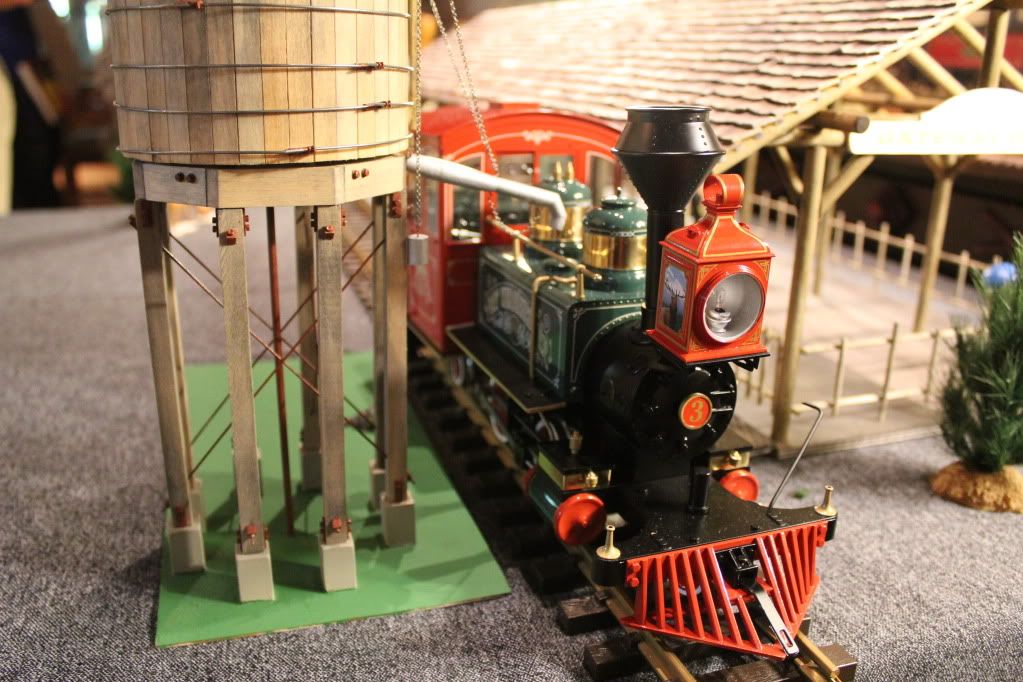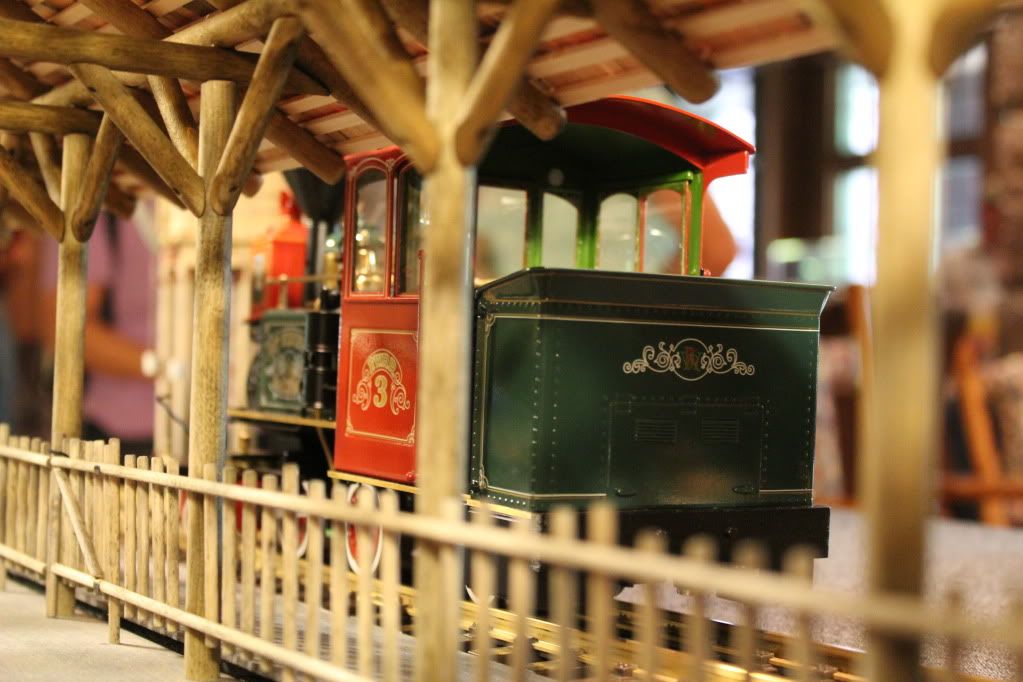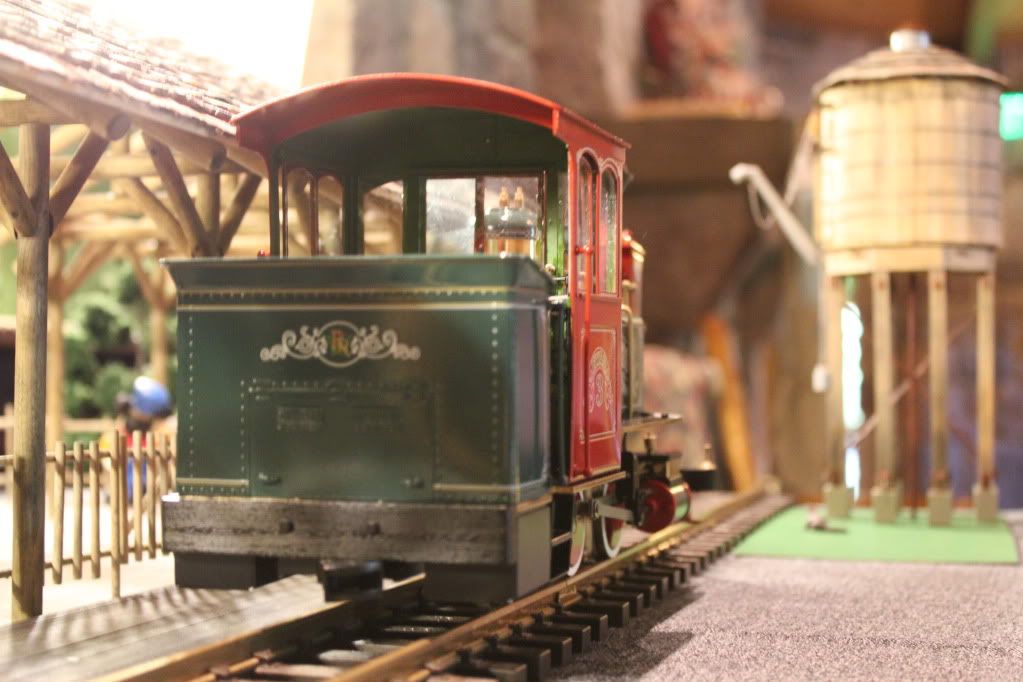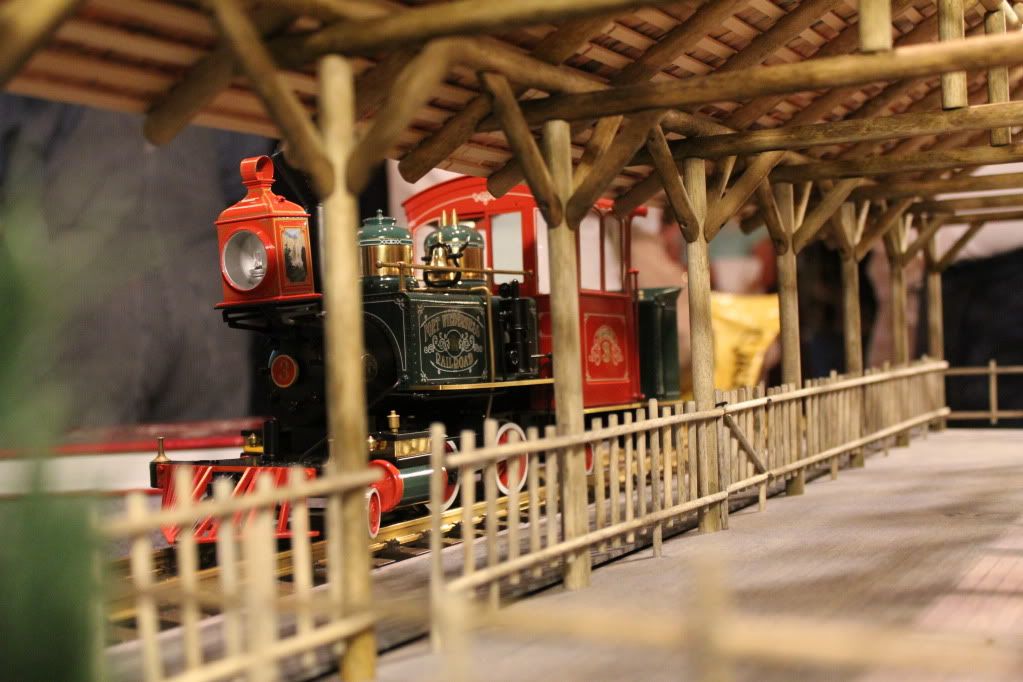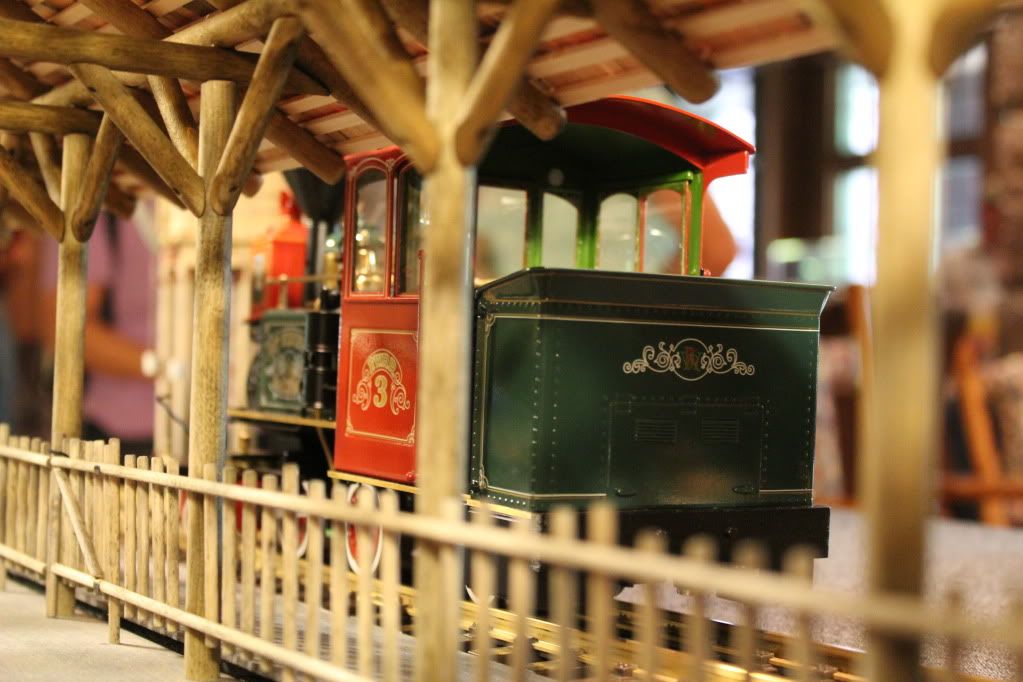 There was much interest in the engine, and everyone had a great FWRR day!