Well, I finally had two minutes to rub together over Thanksgiving, so I finished the model!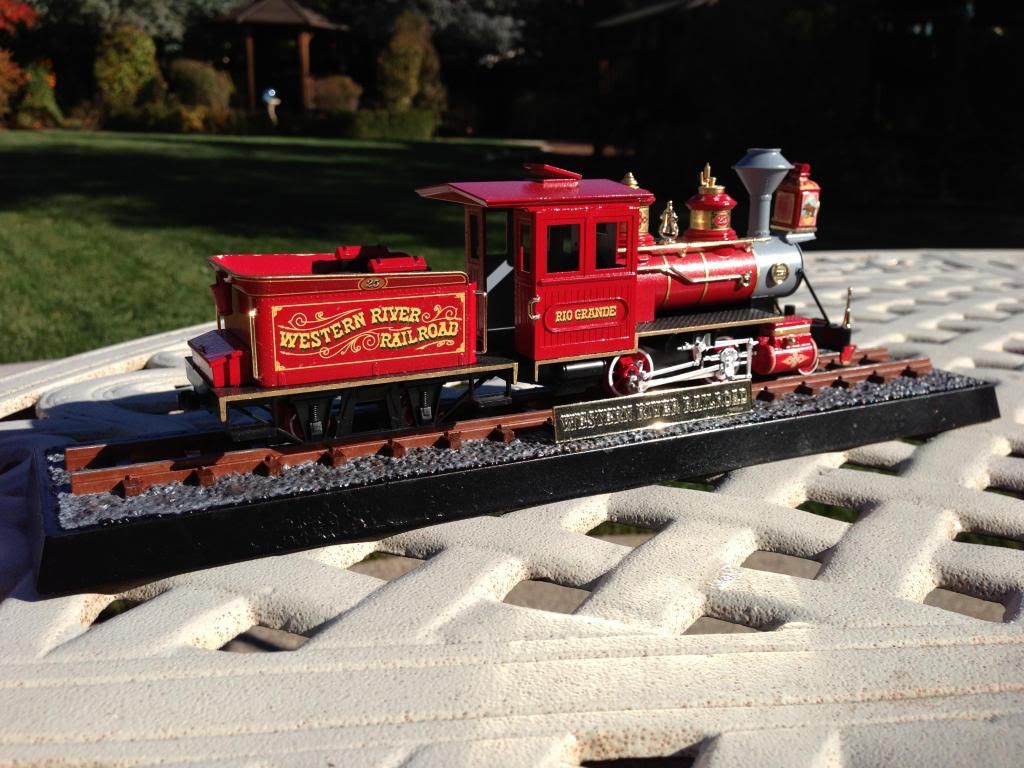 I did pick up some Walther's Solvaset. That stuff is magic! It made these 25-year-old decals affix like new. No bubbles or silvering.
I'm mostly happy with how it turned out. I tried to paint the inset panels on the cab orange, as they are on the prototype, but it just didn't look good. So, I reverted to an all-red cab like the Marsh. And I refuse to put the "Tomy" flags on it: even on the real engine, it makes the locomotive look like a toy. I'll try to print some small American flags for it, or just go with solid green.
The only thing I wish I'd done is make the smokebox/stack darker. I tried to match the color of the prototype, but it should have more of the graphite look.
One project done! 8,956 to go.