(wasn't sure this fit in the 'Other Railroads' section or even at Burnsland at all. My apologies if not)
I've decided that a fun project would be to build a 1:1 replica of the passenger shelter at the Shady Rest Hotel as seen on the television show "Petticoat Junction". Does anyone know if this structure still exists somewhere?
I've spent some time watching re-runs on Youtube and doing screen captures. I think I have enough to work out a usable plan but if the real item is still extant that would make things a lot more straightforward.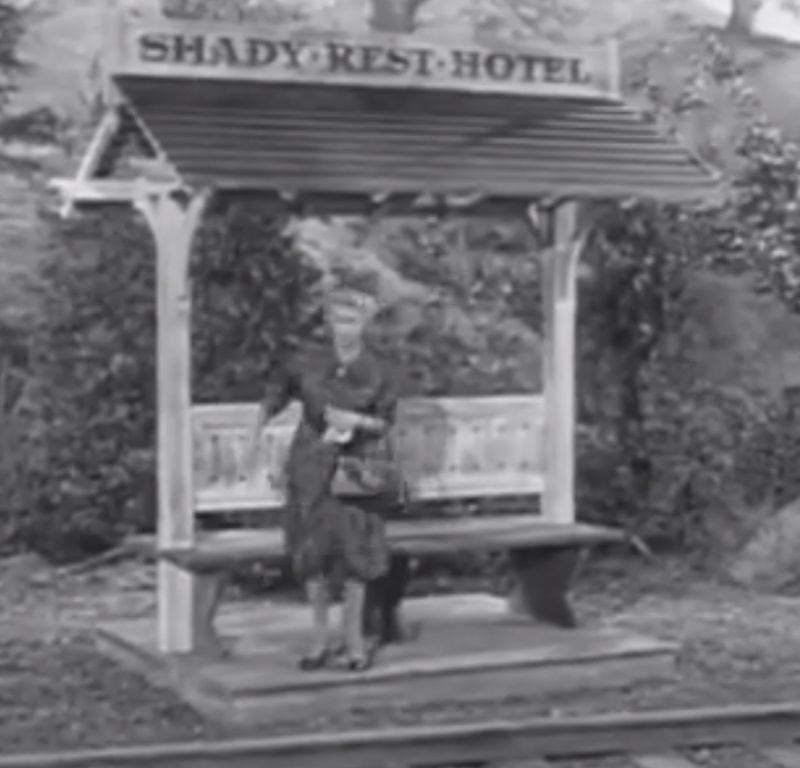 I'd be interested in any information, anecdotes, or details that other forum members may have. Thanks!
---john.