Out at the railroad where I volunteer (New Hope Valley Railway, Bonsal, NC), one of our members is a very accomplished photographer. He caught me last month as I was "switching over" from firing the engine on compressed air, to the steam pressure I had built up in the boiler. I do that by keeping a little puddle of oil ignited in the fire pan, and then re-lighting the fire from the burner off that. Sometimes it gets a little smoky in the cab (cough cough!).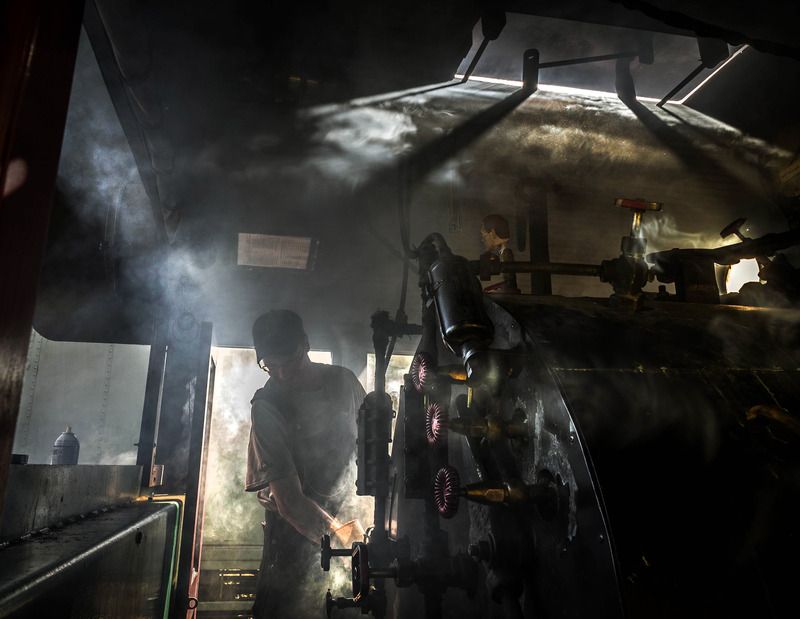 If you want to see some great shots of our railroad, our members, and our guests enjoying themselves, you can check out the rest of the album
here.
do you know the progress of #17's 5 year boiler inspection as required by the FRA?